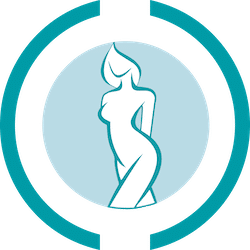 What is Medical Aesthetics?
Medical aesthetic services are a variety of technologies administered by our professionally trained staff to help you achieve your best skin care health. Our goal is to help you on your journey to get glowing and youthful skin. Our service starts with a thorough and comprehensive consultation to explore your needs. With our experienced staff and state-of-the-art technology, we help improve the health of your skin. Our clinic is committed to setting the highest standards in aesthetics treatments. We offer personalized and effective skincare solutions uniquely for you. Our professionals provide you with a safe and comfortable environment
Medical Aesthetic Services
Hair removal, intense pulsed light (IPL) treatments, non-invasive body treatment technology, and auto-adjusting, non-invasive thermal skin treatments.
DiolazeXL
DiolazeXL is an advanced laser hair removal procedure that safely and gently eliminates unwanted hair. DiolazeXL has one of the largest treatment spot sizes, making treatments convenient and fast. The combination of efficacy, patient comfort and speed makes DiolazeXL a leader in laser hair removal. It is powerful enough to target and treat even the most stubborn hair.
IPL – Lumecca
IPL – Intense Pulsed Light. These treatments are used to help with broken capillaries, rosacea, redness from scars or help with sun damage, unwanted freckles and melasma. These details of the treatment can be discussed with the technician prior to receiving treatment.
Body Contouring – BodyFX
A non-invasive body contouring treatment to help reduce the appearance of cellulite, dimpled skin, and helps slow the loss of elasticity on the abdomen, love handles, hips, thighs and any other area that requires fat reduction. 6-8 treatments are required spaced out 1 week apart. Pricing is based per zone – for inquiries regarding pricing, schedule in for a meet and greet with Shareen and she will provide an estimate based on your target areas.
Face Skin Tightening – Forma
Forma is a radio-frequency technology that requires no down time and gives immediate results to the skin tone and texture irregularities. The energy stimulates the formation of new collagen and improves skin's elasticity. Recommended 6-8 treatments spaced out one week apart for best results.
Facial Treatment Services
We tailor our facial treatments to each individual obtaining optimal results. Start with a consultation to find the right skin care service for you.
Dermaplaning
Dermaplaning is a form of manual exfoliation similar in theory to microdermabrasion but without the use of suction or abrasive crystals. An aesthetician grade, sterile blade is stroked along the skin at an angle to gently "shave off" dead skin cells from the epidermis. Dermaplaning also temporarily removes the fine vellus hair of the face, leaving a very smooth surface.
O2 Lift
The Image O2 lift is a revolutionary facial treatment designed to exfoliate, illuminate and oxygenate all skin types. This lift treatment infuses oxygen, plant-derived stem cells, peptides and a high concentration of enzymatic botanicals into your skin.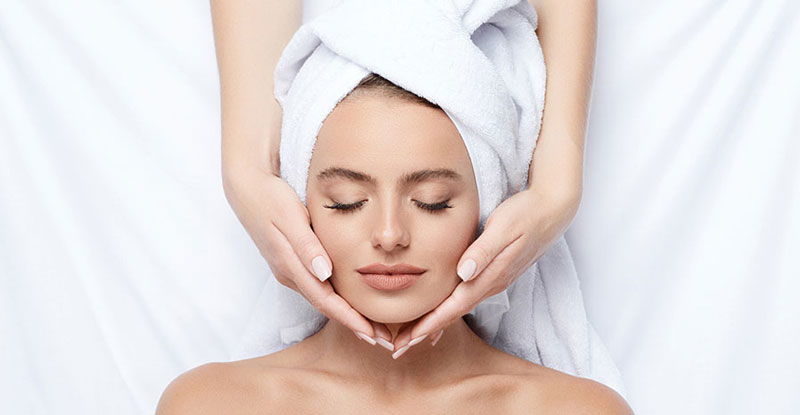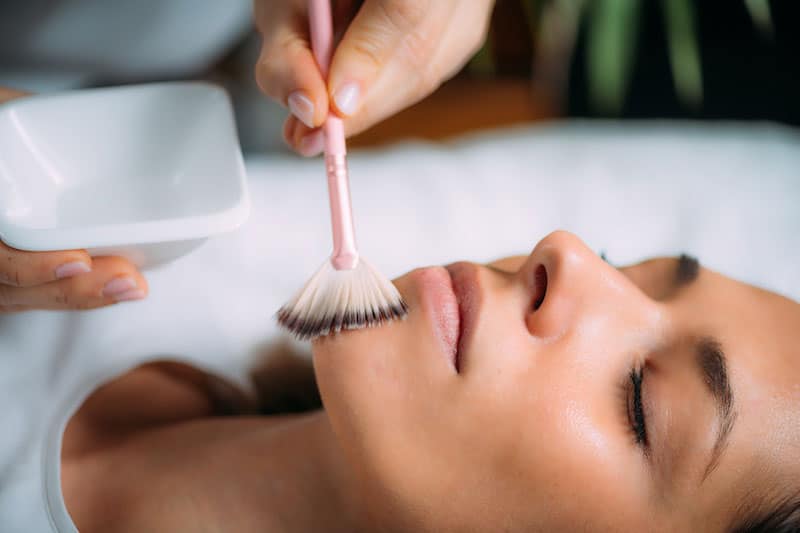 Chemical Peel
A chemical peel can be used to diminish the appearance of fine lines and wrinkles, improve texture/tone, reduce pore size, increase hydration and moisture retention, give skin a smoother appearance and diminish the appearance of hyperpigmentation. Layers of product are applied based on your unique skin composition and needs.
Healthcare with Heart
SIX08 Health's integrated, multidisciplinary team enables us to provide comprehensive and individualized care to our patients.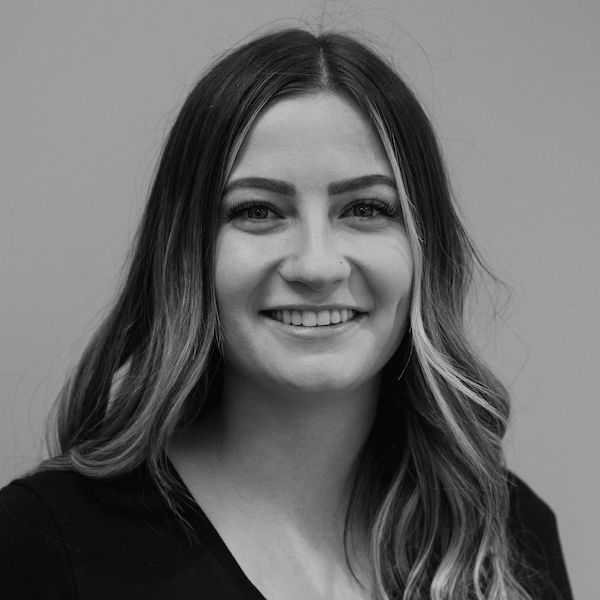 Shareen Monaghan
Medical Aesthetician/Laser Technician
Shareen was born and raised in Lethbridge, Alberta.
She has been in the aesthetic industry since 2014 and has been focusing on the medical side of aesthetics since 2017.
She graduated from Delmar College in Calgary with a diploma in Medical Aesthetics and has been treating in Lethbridge ever since.
She has a passion for helping her client's achieve their skincare goals especially client's with acne and aging concerns.
She poses a special talent for analyzing skin, and determining a successful plan of treatment for best results.
Shareen has strengths in enhancing patients' personal appearances using the latest technology and continued higher education.
She is a technician who listens to your specific requests and concerns to provide a level of personalized service that is unmatched.
Medical Aesthetics FAQ
What is a chemical peel?
A chemical peel is a peeling treatment that uses a formula to safely remove the outer layer of dead skin cells. It's also an effective way to reduce the signs of aging, fine lines and wrinkles, dry skin, excessively oily skin, acne, acne scars, pigmentation (sun damage) and melasma.
What does a chemical peel treat?
Chemicals peels have been used for many years as a beauty enhancer. Modern chemical peels are designed to treat: Sun damage such as sunspots, freckles, melasma, pigmentation and age or liver spots, fine lines and wrinkles, rough, dry skin, acne scarring, skin discoloration or pigmentation, blackheads and clogged pores, and excessively oily skin.
What long-term results should I expect?
Peels strengthen collagen bonds and tighten elastic tissues within the skin. This softens or erases fine lines and wrinkles, and gives your skin a firmer, brighter, more youthful look. We offer safe and effective peels suitable for all skin types, and produce predictable and noticeable results after one peel and significant results after three to six peels.
How does it work?
Chemical peels work by using special formulas to break down the structural bonds within the top layer of skin. After the outer layer of dead cells peel away, fresh, new skin is exposed. Your skin looks and feels firmer and smoother. Peels also provide long-term benefits by boosting cell turnover and encouraging collagen production.
What is IPL?
This all depends on how each individual responds to treatment and IPL photorejuvenation is a safe FDA approved light-based therapy that improves the overall condition of your skin. IPL increases collagen production naturally, decreases redness and broken capillaries, lightens pigmentation, and treats, acne scars and rosacea.
How does IPL work?
The Intense Pulsed Light is attracted to the browns, reds, and deeper collagen tissues. The heat generated from the light targets and vaporizes the browns, coagulates the reds, and heats the deeper collagen tissues. The body's healing mechanisms then takes over and sloughs off the browns, absorbs the reds, and thickens the collagen fibres.
How many treatments will I need?
We recommend 1-3 treatments spaced out 4 weeks apart. This treatment can be done yearly for maintenance. 
What is dermaplaning?
Dermaplaning is a simple and safe procedure for exfoliating the epidermis and ridding the skin of fine vellus hair (peach fuzz).
How many treatments are required?
There is no minimum or maximum amount of treatments needed but we recommend this treatment to be done every 4-6 weeks for best results.
Is there downtime?
The answer is NO! This treatment is a non-invasive form of exfoliation therefore there is no downtime. It is great to get prior to a big event such as a wedding.
Will the hair grow back thicker?
The hair will NOT grow back thicker. Dermaplaning does not interact with the hair follicle itself and cannot physically alter the growth pattern.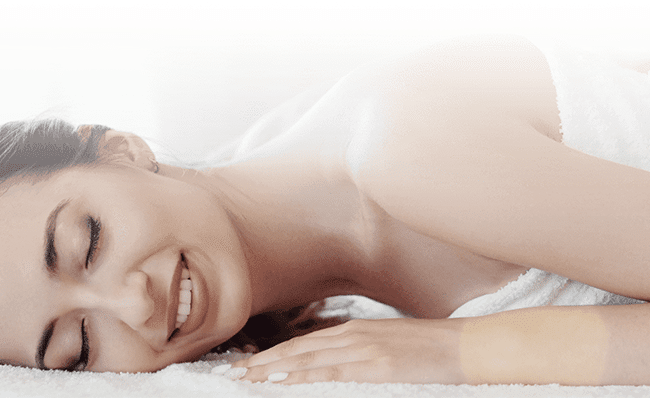 Limitless Health, Endless Possibilities.
Expert doctors and professional care. SIX08 Health aims to provide the highest standard of care in a comfortable, convenient, and modern atmosphere. Our unique, patient centered, team-based approach provides our patients with the most comprehensive and appropriate care possible.